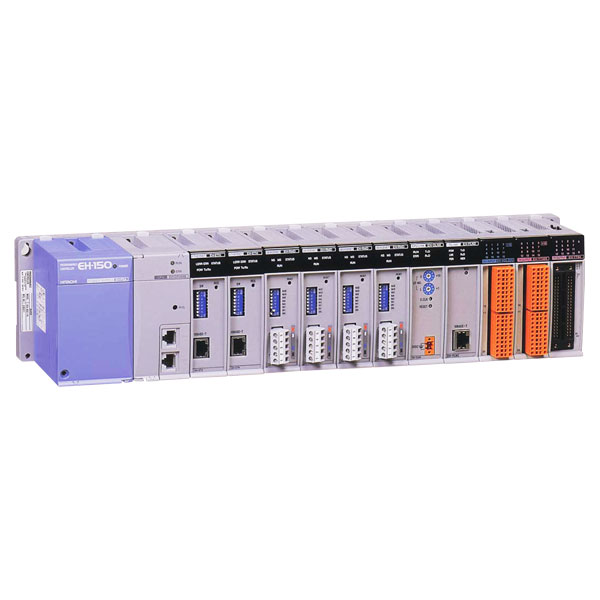 Programmable Logic Controllers EH 150
A Compact Body Packed with Next Generation Capabilities. This is What the Control Systems of Tomorrow Really Need
Control systems are increasingly being introduced in diverse fields.
At the same time, automatic machines have rapidly become more sophisticated.
The programmable controller that forms the heart of a control system, no matter how small the system may be, is strongly demanded to allow for advanced, complicated control, shorter program development periods and easier maintenance.
The EH-150 incorporates the most advanced technologies in its compact body, such as a 32-bit RISC chip microcomputer for high-speed arithmetic operations, various appliication commands, and FLash memory. With its high performance and high functions, the EH-150 positively meets the new needs of the small and medium-sized control systems of tomorrow.